Those of you that know me know that I am obsessed with pretty Lingerie, from the time I was a little girl sneaking it to my moms room and playing with her clothing to studying in France where there are lingerie shops on every corner, just about as frequent as there are coffee shops here in New York City.
I, like a few of my friends, have a collection of pretty vintage slips as well as chiffon one pieces from the 1930's.
Recently I was in Colorado vintage shopping and got a chance to pick up a few pretty Lingerie pieces as well as old silk and nylon stockings. mmm Heaven. Since living in New York I had the lovely opportunity to apprentice with Miss Jean Yu, an amazing Lingerie Designer who's Lingerie is going in the direction of the future.
here are some of the things I picked up in CO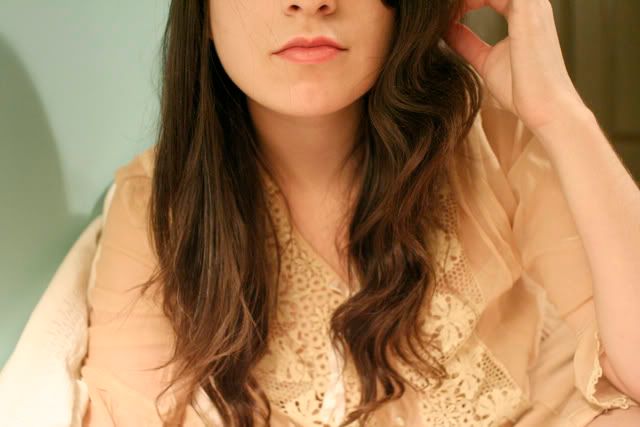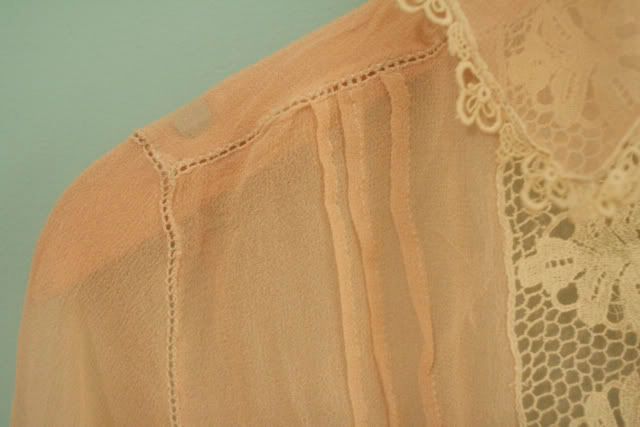 I love the way things used to be made, especially hand worked threaded seams.
This is a chiffon jumper, I love the detail at the top
My Favorite new website to buy Lingerie is
journelle
They have the prettiest things, from designers that I like, such as Elle Mac Pherson, Stelle McCartney etc.
My Favorite bra right now is this is
underwear being
and of Course Jean Yu and her Made to Measure lingerie, slips, and dresses.
Jean Yu
In a closing statement, what New York really needs is good Lingerie store, one that carries all the best lingerie from France, Italy, etc.
The closest I could come in finding one was when I lived in San Francisco and used to shop at Alla Prima Lingerie in Hayes Valley.